What does it mean to live among God's Faithful People?
Recently, I was asked this question: "What does it mean to be a Christian?" As I think about it I consider the promises we make in our baptisms. These five promises are often called Faith Practices. The Evangelical Lutheran Church in America (ELCA) has created various resources to study these faith practices. You can access them by clicking here.
Today I'm pondering what it means to live among God's faithful people.
Growing up I often read the Bible story of the prophet Samuel's childhood. It's at the beginning of the book 1 Samuel. Samuel's mother Hannah had longed for a child. When she finally gave birth to Samuel she promised him to the Lord. When he was weaned his parents took him to the Temple and left him with the priest Eli. So Samuel grew up living in the Temple.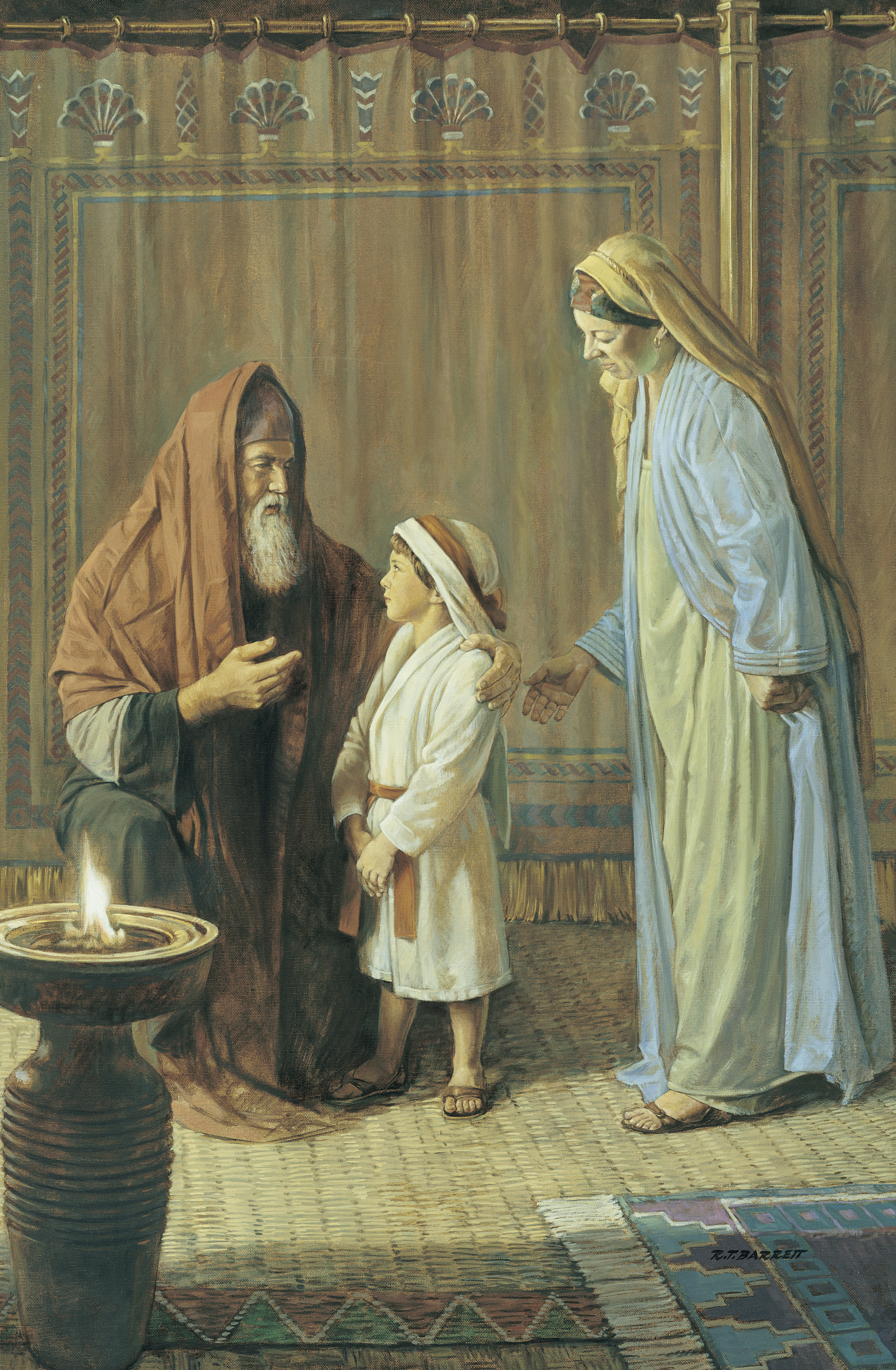 Hannah Presenting Her Son Samuel to Eli, by Robert T. Barrett
As a child I thought that was awesome. I wondered what it would be like to live in my hometown church. Youth lock-ins were the closest I ever go to that! To me, Samuel's life was the best way one could live among God's faithful people. Today, I think it might have been the simplest way. But it isn't the only way.
Living among God's faithful people has less to do with our physical location, and more to do with our relationships with others. Do we seek out those who love the Lord? Do we look for Jesus in the face of others? Do we look for ways to nurture and invite others into these relationships with God, each other, and the world?
It isn't that we avoid those who won't live faithfully in God's Word. We can't, unless we choose to be hermits. In order for us to live our best selves in the world we do well to seek out God's faithful people and make contact regularly.
The Communion of the Saints, for All Saints by Ira Thomas
This first faith practice: living among God's faithful people is the gateway into the other four practices. If we don't seek out the faithful we won't have what is needed to do the rest.
~~~~~~~~~~~~~~~~~~~~~~~~~~~~~~~~~~~~~~~~~~~~~~~
Next time: What does it mean to hear the Word of God and share in the Lord's supper?